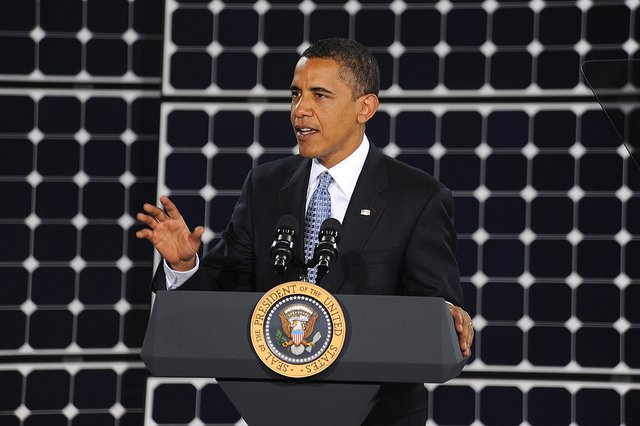 Barack Obama has announced this weekend that the budget for renewable energy funding will be doubling within five years in an attempt to commit to pledges made during the Paris Climate Summit in 2015.
Making climate change the focus of his 'Weekly Address' emphasising his vision for a renewable future in the US, the President stated that he will be sending the proposal to Congress this week.
The US will be the first country to act on the multi-billion dollar clean energy research and development plan agreed upon by 20 nations at the COP21 UN climate summit.
Dubbed "Mission Innovation", the renewable energy plan is focused around developing the clean energy sectors of the participating nations, with the US dedicating $12.8 billion to their own sector, which is up from a previous budget of $6.4 billion.
Other signatories to "Mission Innovation" include Saudi Arabia, Brazil, India, Japan and China – all of whom have pledged to move their economies away from fossil fuels and towards renewable energy sources.
"Rather than subsidise the past, we should invest in the future, that's why the budget I'll send to congress this Tuesday will double funding for clean energy research and development by 2020" said Obama in his Weekly Address on Saturday.
Obama's budget reforms come after the International Renewable Energy Agency announced that increasing renewable energy to 36 percent of the global energy mix by 2030 will generate about half of the emissions reductions needed to keep global warming under two degrees Celsius.
By Georgia Gifford