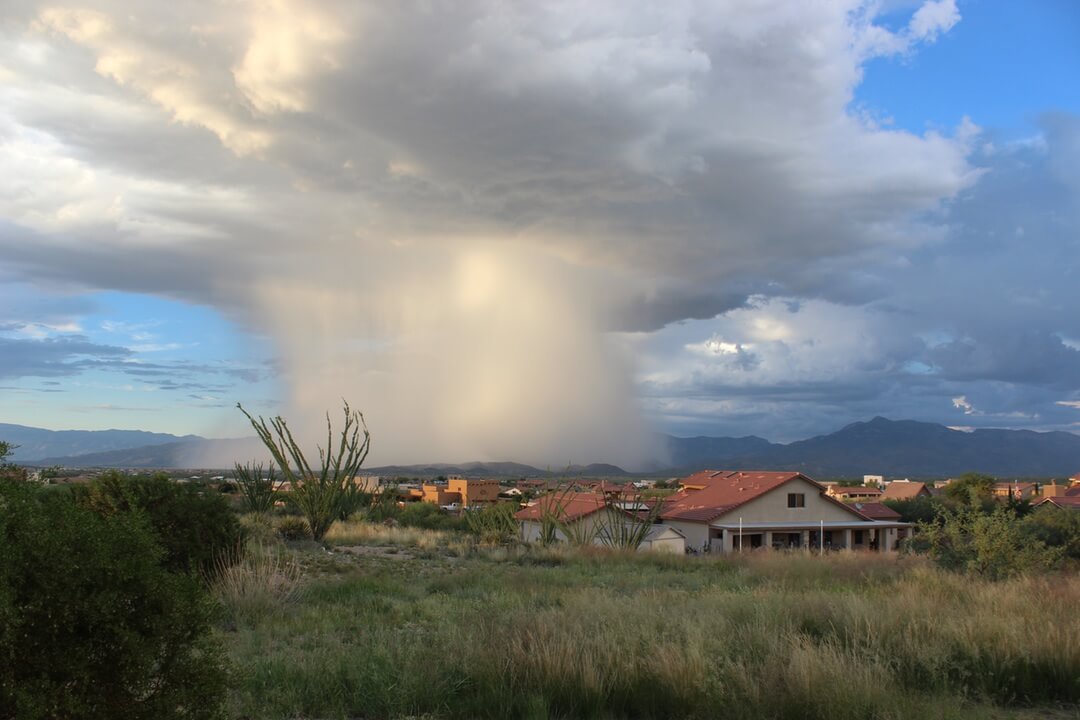 What Donald Trump truly believes is anyone's guess.  He signed an open letter demanding action on climate change in 2009 that appeared in the New York Post.  More recently, one of his golf course was very clear about the reason it was building a sea wall to protect the property from sea rise.  The golf course explicitly cited climate change and that the impacts would get worse over time.  As Trump continues to proclaim other people's biases back at them, here are the four biggest zingers uncovered by the Democratic National Committee (DNC), as uncovered by hackers that could sink his golf course sooner than later.
In 2015, Trump Called Climate Change A "Hoax."
"Mr. Trump's policy views can be just as provocative as his demeanor. In the past, he has called climate change 'a hoax' and said he has a foolproof' plan to defeat the Islamic State, which he will not reveal so as not to tip off the group.  On Tuesday, he vowed to build a 'great wall' on the Mexican border to keep out rapists and other criminals, who he said were sneaking into the United States in droves." [New York Times,  6/17/15]
This Quote:

"The Very Expensive GLOBAL WARMING Bullshit Has Got To Stop. Our Planet Is Freezing, Record Low Temps,And Our GW Scientists Are Stuck In Ice"
[@realDonaldTrump,Twitter, 1/1/14]
Trump Argued That The Environment Would Be Fine Without Protection.
"Republican presidential candidate Donald Trump said Sunday that he would cut government agencies if he were elected President. Among them? The Department of Education and the Environmental Protection Agency, Trump told 'Fox News Sunday' host Chris Wallace. 'Would you cut serve  —  would you cut departments?' Wallace asked Trump. 'No, I'm not cutting services, but I'm cutting spending. But I may cut Department of Education. I believe Common Core is a very bad thing,' Trump said. 'I believe that we should be — you know, educating our children from Iowa, from New Hampshire, from South Carolina, from California, from New York. I think that it should be local education.' 'So the Department of Education is one,' he continued. 'Environmental Protection, what they do is a disgrace. Every week they come out with new regulations. They're making it impossible —' Wallace interjected, 'Who's going to protect the environment?' 'They — we'll be fine with the environment,' Trump replied. 'We can leave a little bit, but you can't destroy businesses.'" [Talking Points Memo, 10/18/15]
4. Donald Trump Declared, "You Can't Get Hurt By Extreme Weather," Then Tweeted His Support For The More Than 12 People Killed By Flooding In South Carolina.
"Donald Trump sent out prayers to those affected by the deadly flooding in South Carolina on Monday, just weeks after telling voters people aren't hurt from extreme weather. As of Monday night, there have been a total of 13 storm related deaths in South Carolina and North Carolina combined. 'Thoughts and prayers for those in the floods affecting the great people of South Carolina,' Trump tweeted Monday in the wake of the floods. But two weeks ago in Dallas, Trump told supporters 'you can't get hurt with extreme weather,' as he dismissed President Barack Obama's argument that extreme weather as a result of climate change poses a threat to America." [CNN, 10/5/15]