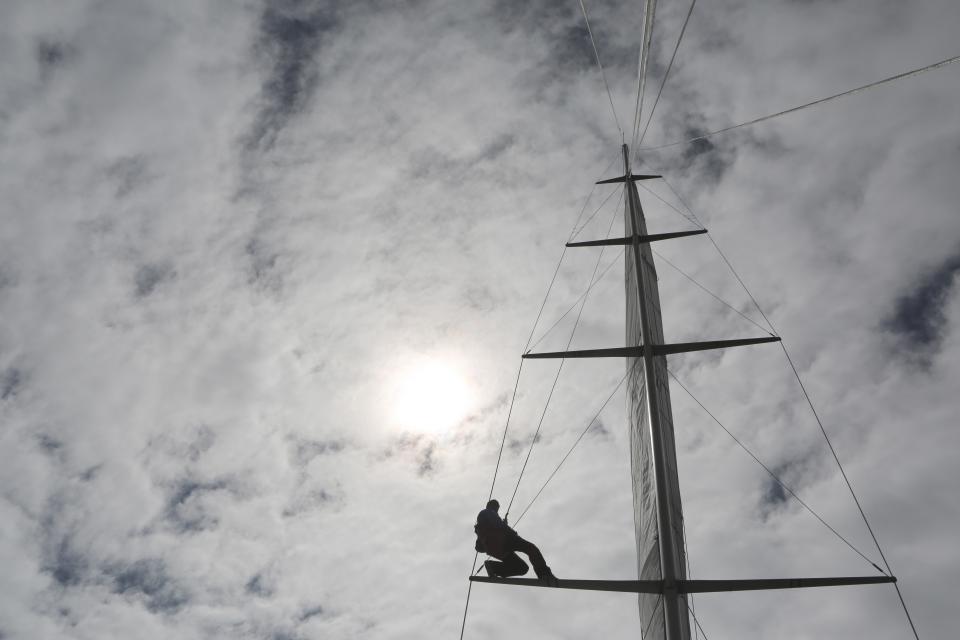 SunPower Corporation (NASDAQ: SPWR):
Venture Home Solar, a New York City-based solar panel installation company, has been selected to join the SunPower® Master Dealer network. The Master Dealer network is a strategic partnership pairing the strengths of SunPower's global solar expertise and brand recognition with local and personalized customer service provided by select installers. SunPower® by Venture Solar is the first Master Dealer in New York City, recognized for consistently high-quality solar design, installation, and customer service. Venture Home Solar will now re-brand and go to market as SunPower® by Venture Solar. Multi-billion dollar SunPower Corp. is one of the world's most innovative and sustainable energy companies with 30 years of proven experience. SunPower® awards the Master Dealer distinction to installers that meet the highest standards for customer experience and installation quality. It has chosen Venture Home Solar as the first Master Dealer to offer its premier turnkey solar solutions to New York City residents.
Canadian Solar Inc. (NASDAQ: CSIQ),
One of the world's largest solar power companies, today announced that it has energized an additional five solar power plants, totaling 22.9 MWp, bringing its total fleet of solar power plants in operation in the United Kingdom to 63.1 MWp. Three solar plants, Royston Solar Park, Wick Road Solar Park and Pant-Y-Moch Solar Park are being developed under the community scheme, with a commercial component totaling 14.7 MWp energized in the fourth quarter of 2015, and a community solar component totaling 12.5 MWp that is expected to be connected to the grid in the first half of 2016 allowing community investors to benefit from large scale PV system development in the United Kingdom.
Sunrun Inc. (NASDAQ: RUN)
The largest dedicated residential solar company in the United States, unveiled mySunrun, a powerful new tool for customers to interact with their home solar system. The mySunrun tool encompasses an enhanced customer website and new mobile phone app, which provide Sunrun customers with new ways to track production, socially share savings insights with friends and manage their customer accounts.
SolarEdge Technologies, Inc. (NASDAQ: SEDG)
Global leader in PV inverters, power optimizers, and module-level monitoring services, announced today the immediate international availability of its StorEdge™ solution. At the end of 2015, the company already completed a number of StorEdge™ installations in select locations around the world.  Compatible with Tesla's home battery, the Powerwall, StorEdge™ is a DC coupled storage solution that allows home owners to reduce electric bills and gain energy independence. With StorEdge™, unused solar energy is stored in a battery and used when needed to maximize self-consumption and for power backup. StorEdge™ also supports Time-of-Use management, which promotes energy consumption when electric demand from the grid is low (off-peak rates) and lower consumption when demand is high (peak rates). The backup function allows homeowners to store solar energy and use it during electric outages.
First Solar, Inc. (NASDAQ: FSLR)
First Solar closed down very slightly at $65.22 on Tuesdaytrading over 2 Million shares.  FSLR is a global provider of solar energy solutions. The Company designs, manufactures and sells photovoltaic  solar modules, and also develops, designs, constructs and sells PV solar power solutions. The Company operates through two segments: components and systems. The Company's components segment involves the design, manufacture and sale of solar modules, which convert sunlight into electricity. The systems segment provides turn-key PV solar power systems or solar solutions for systems primarily using its solar modules. The Company also manufactures crystalline silicon solar modules and single-axis mounting systems with tracking capabilities.